Point Of Sale for
Restaurants
Manage selling and warranty returns easily with Larapos. Supports generating jewellery tags.
Best POS System
Take Orders directly from table
You can take orders practically anywhere from anywhere in your restaurant using phone or tablet that sends orders directly to Kitchen Display Systems.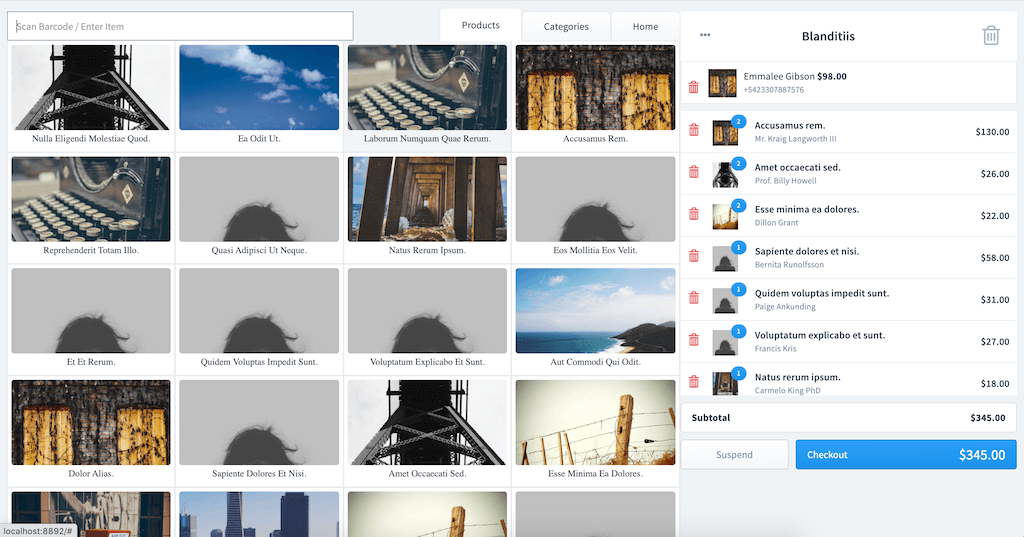 Point of Sale for Restaurants
Everything you need to run your Restaurant.
With our feature rich pos system, you can spend more time on growing your business.
Touch Point Of Sale Software
Sell faster with touch supported point of sale, tap on items to add to cart or on the cart items to quickly modify discount/qty.
Loyalty Points for Customers
Manage customers, enable loyalty points for the purchases they do and see repeat customers to your store like never before.
Reports to know your business
Point of sale reporting is important for every business, Larapos supports item reports, category reports, etc.
Own Multiple Stores?
Larapos is point of sale software for multi store. Easily transfer stock between stores, or export reports.
Items and Combos
Create items or combos to sell multiple items at the same time, Add promotions like BOGO or percentage discounts, multi buys
Keyboard shortcuts for pos
Larapos supports lot of shortcuts that lets you finish sale on sale register without using just keyboard.
Ready to dive in?
Create your store today.
It takes less than 5 minutes to create your own store. Every plan comes with 30 day money back guarantee, No questions asked!
Create My Store