All you need to run

your business
Larapos is a cloud-based billing software that helps you not just manage your inventory but it helps you drive the growth of business easily with all the features
All-in-one platform
Larapos Point of Sale comes with lot of features that help you run your business smoothly.
Device Independent

Larapos works on any device with a browser, we are cloud based and all you need is to open your store url and just use it.

Easy to use

We have put our hearts in designing the application and made sure it is easy to use yet faster to process the sales.

Advanced Reports

The reporting in Larapos will give you 360 degree view of your business, click here for more details on reporting

Receiving from Suppliers

You can add suppliers, track their orders and directly add items to inventory by adding them to receiving with supplier tracked.

Keyboard shortcuts

You can use short cuts for faster sale processing on register without using a mouse, and the app is touch friendly too

Cash Registers

Track every penny moving in/out of the cash register, sales, expenses and returns are automatically tracked.

Customers

Maintaining Customers in Larapos is breeze, you can add their details, track sales, use account balance to pay and more

Receipt Printing

Larapos uses native printing language to send data to printers which is faster than printing a regular web page receipt.
Sales
Selling items using Larapos is fast with easy to use interface
Barcode/weight Scanner

You can easily add items to the sales register using barcode or by typing names or with weighing machine.

Products/Categories

Sales register interface can have Categories and also products that you can easily add them to register by touching.

Suspend/Estimate

Once you scan and add the products to the cart, you can easily suspend or convert it to estimate for future use.

Payment Types

Larapos allows you to add multiple payment types in the same transaction, You can easily add these payment types in store settings.

Tax Customizations

You can configure and add any number of taxes in store settings that shows in the cart and the receipt.

Show/Print Receipt

Print receipts without showing the receipt page on the screen or show and also print the receipts. Print Gift receipts too.

Email Receipts

When you add a customer to the cart, a receipt is sent via email if not you can also provide an email on receipt page to send.

Discounts

Add discount to the whole sale or add a discount to the line items of the sale with notes. You can configure how much discount an employee can give.

Sell Giftcards

Easily create and add gift cards to the sale which would be added to the total and can be used by the customer later

Cash Registers

Every sale is tracked through a register, open/close registers can be done right through sales interface.

Sale Returns

Scan a receipt in sales register to quickly add items from a receipt for easy returns. You can remove the items from return transaction too

Import Cart Items

Import items using comma separated value file to add bulk items to the cart
Products / Kits
Manage your inventory easily with Larapos, track quantity, profit and more
Inventory

Every transaction is recorded in the app, products that are sold, returned, moved to different location or ordered from supplier.

Item Kits

Sell items in combo or kits, create kits by adding individual items and assign a flat price and sell them as kit, inventory is updated automatically.

Transfer Internally

Transfer products between locations easily and the inventory will be automatically updated. Print receipts for transfers too.

Import/Export

Import your existing product data that is in csv/excel file. You can also export products them easily with all the necessary info.

Search/Sort

Searching or sorting the items is 1 click away, you can customise what fields to show on the products page too.

Inventory Checks

you can perform a regular inventory checks by scanning the items and generating a report with difference in the quantity.

Categories

Each item can be assigned to a category which allows you to have better reporting on what category sells most or the least.

Tags

Each item can have multiple tags for advanced reporting. This comes in handy when you have more than 1 common category.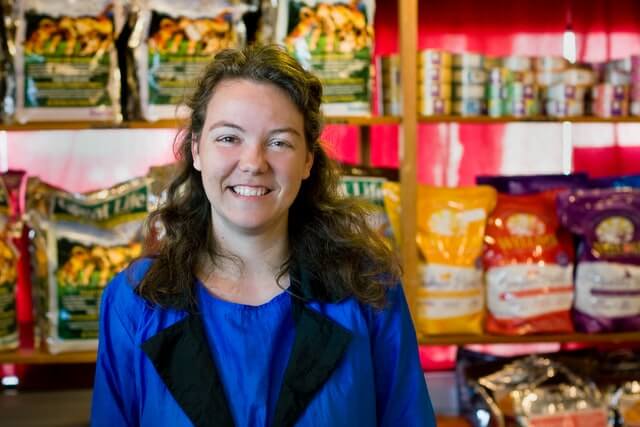 Create Your Store Today!
We are proud to say that Larapos point of sale application offers lots of features that helps you tune your business for profits
Create My Store
Advanced Reports
Larapos Point of sale comes with advanced reports that help you grow your business.
Sales Reports

You can easily pull reports of the sales by each product, category, tag, supplier, customer.

Graph Reports

Most of the reports have Graphs that gives you birds eye view of how the store or particular items or categories are performing.

Employee Reports

Pull up reports on each employee and see how they are performing

Out of Stock

Generate and print reports for the items that are out of stock or low on stock by location based.

Timely Reports

Generate reports basing on the time like today, yesterday, last 7 days, this month, quarterly, yearly or all time.

Export Reports

Every report generated in larapos has export option which exports to excel/csv file for later use.

Payment Reports

Each payment type used in a sale can be summarized in the payment reports. You can track each day or custom range of dates.

Summary/Detailed Reports

Generate summary reports like how many sales, sub total, taxes, profit each day for the last 7 days or detailed sales.
Customers
Maintain customer profiles and their purchase history easily.
Customer Profiles

Easily add customers from customers menu and input all the information that you want to save like name, email, phone.

Customer Purchase History

Every sale made by adding a customer to the register will be tracked under customers purchase history and also available in advanced reporting.

Customer Balance

You can maintain customer balance by adding amount to the customer profile and use this as a payment type during a sale transaction.

Customer Loyalty Points

Enable loyalty points and attact customers to become a repeat customer. Easy to configure in settings.

Import/Export Customers

If you have a list of customers, you can import them easily or export the customers from Larapos to csv/excel sheet.

Gift Cards

Gift cards can be sold independently or assign them to customers for easy tracking. These can be used as payment type too.

Email Receipts

Send email receipts automatically when you add a customer to the sale or print them too.

Default Discount

Add default discount when creating/updating a customer which will be used during checkout when customer is added to sale.